One of the biggest arguments we hear from potential customers against buying wheel alignment equipment is the mistaken belief that offering wheel alignment services means specialising too much.
"We have a mixed workshop" they say. "We can't go for wheel alignment equipment because it involves tying up a ramp and we will need so many aligners to cover the range of vehicles that we work with, from a Classic Mini to light commercials."
This is no longer true, and busy workshops can profit from wheel alignment services no matter what their vehicle mix. The Absolute Alignment Bluetooth Pro is truly a "flexible friend". The measuring heads easily cope with the 10" wheels of the Classic Mini, yet can be adapted to cover light commercials too. This bus at one of our customers in the south west is being aligned using a normal Bluetooth Pro with some rather special accessories:
Because the Bluetooth Pro is not tied to a ramp, wheel alignment can even be carried out on vehicles that don't fit inside the building. Mobile alignment away from ramps and the main workshop is well proven by Absolute Alignment customers, it opens up a whole new business model to mixed vehicle workshops.
Find out more about the Absolute Alignment Bluetooth Pro here, and contact the Technical Team on 01252 549340 to place an order or ask any questions you may have.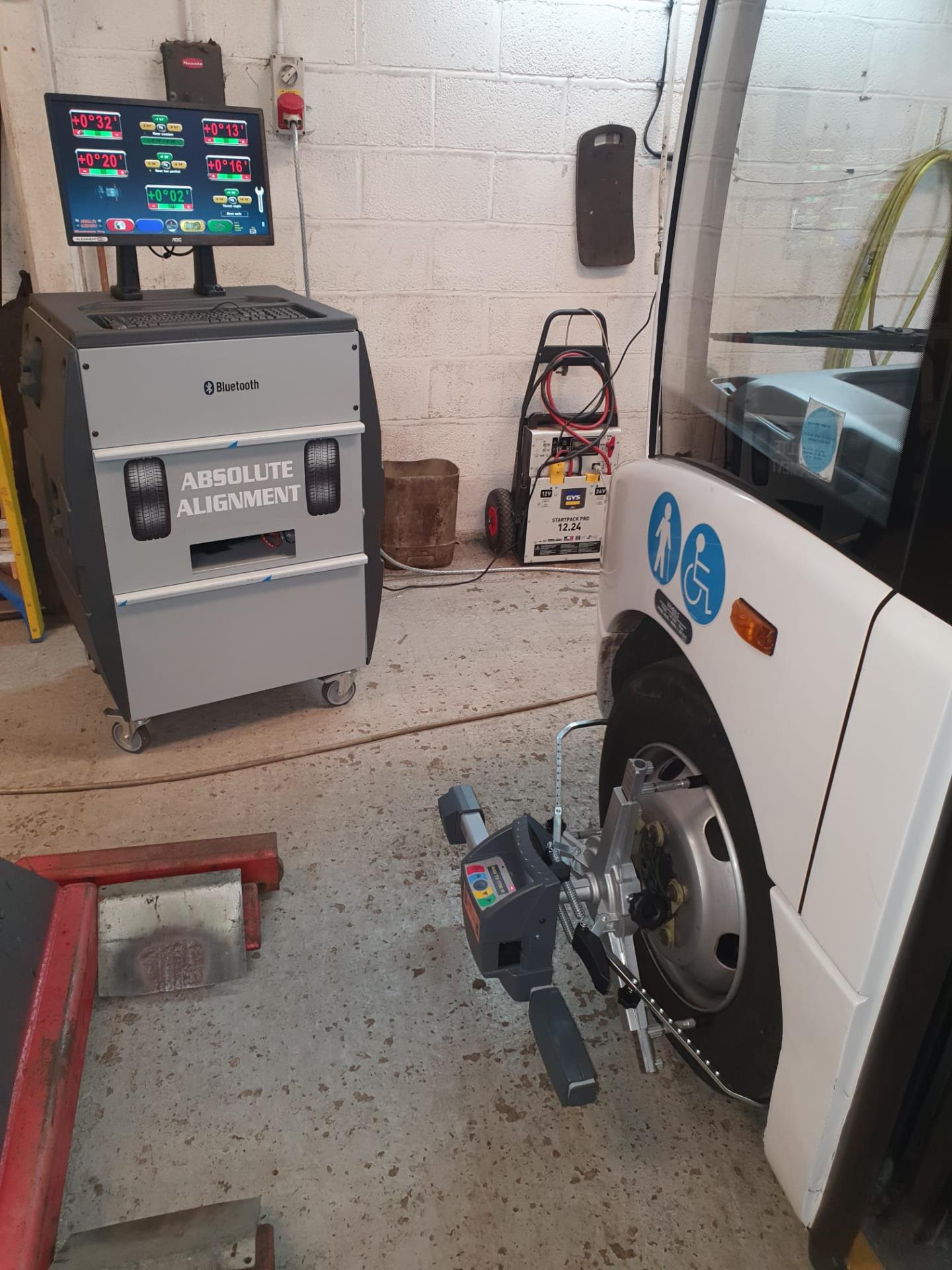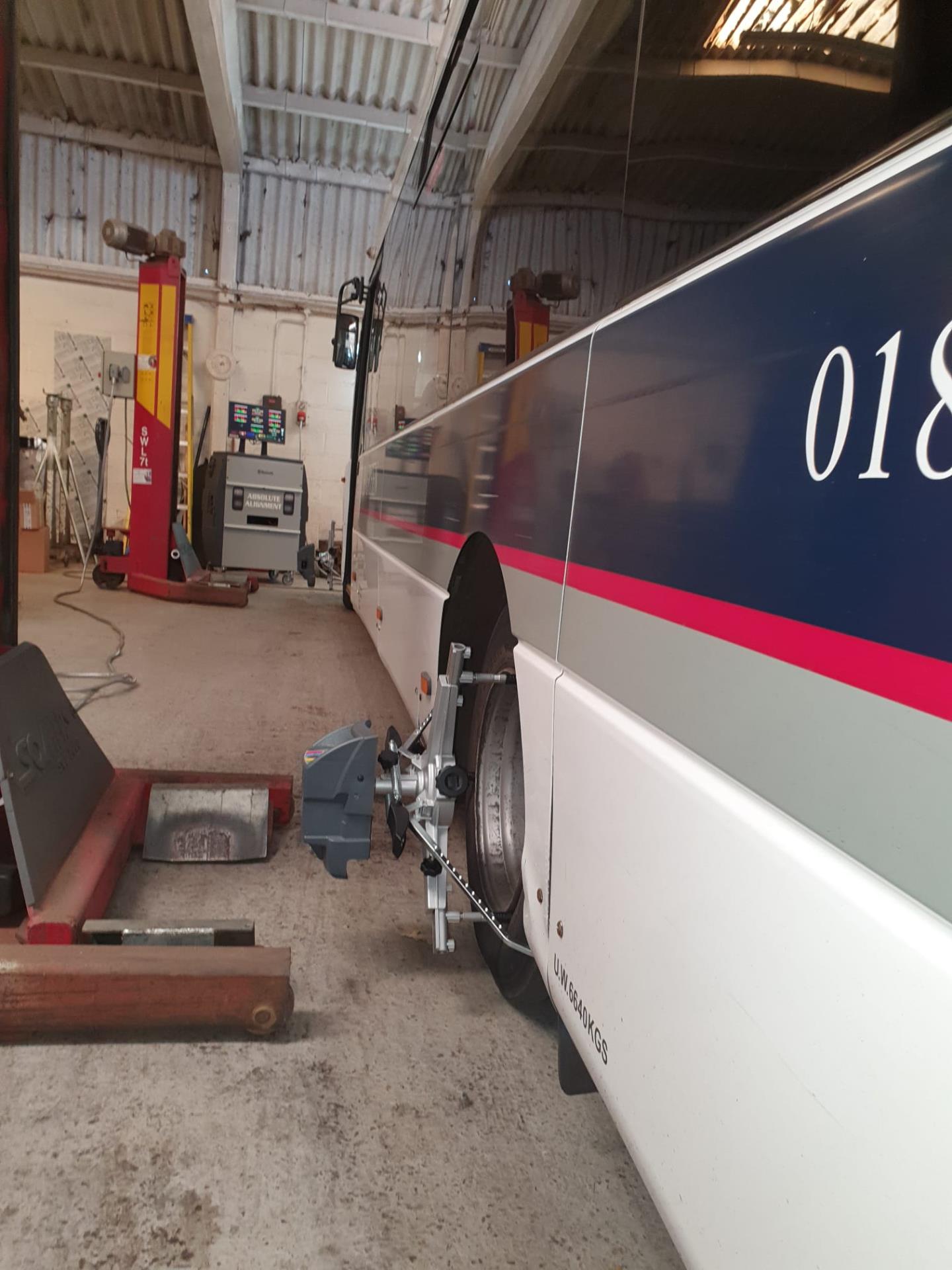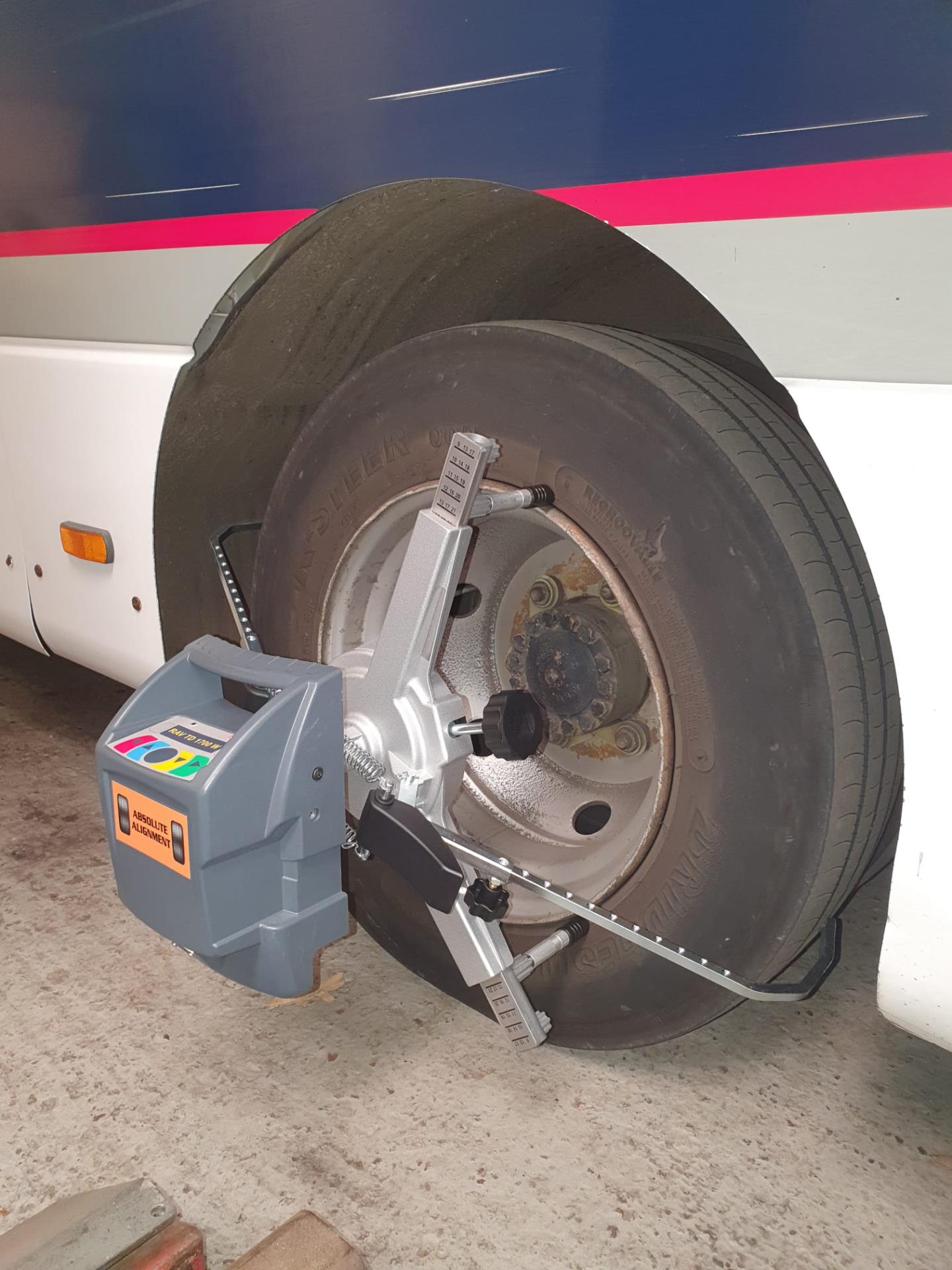 Miss Alignment
August 2022