Drop Bracket Wheel Alignment Adaptor For 2-Post Lifts 
Drop Bracket Wheel Alignment Adaptor For 2-Post Lifts 
Ref: 2POSTADAPTORS
Description
The Drop Bracket Wheel Alignment Adaptor for Two-Post Lifts is Absolute Alignment's latest accessory to turn your workshop into a wheel alignment bay.
We have always led the way in helping workshops with two-post or chassis lifts earn money from wheel alignment, and now we present the next generation. The Drop Bracket Adaptor allows wheel alignment heads to be suspended from the wheels so the target car does not need to be stood on a solid surface like a ramp.
Compatible with the WiFi Pro, Bluetooth Lite and Bluetooth Pro wheel alignment equipment, the Drop Bracket Adaptor opens up a whole new market to workshops with limited space or not wanting to upgrade their lifts just yet. The Drop Bracket is a perfect upgrade to the existing wheel alignment stands and offers increased productivity and operational savings. Thanks to clever technology in the Bluetooth range of wheel aligners, there is no need for roll out compensation to be carried out meaning a quicker turnaround and less room required.
Whether this is your first foray into wheel alignment equipment or you are already benefitting from this profitable work, the Drop Bracket Wheel Alignment Adaptor teamed with WiFi Pro, Bluetooth Lite or Bluetooth Pro is the perfect combination for the workshop where space is limited. Turn your two-post or chassis lift into a temporary wheel alignment bay in the minimum amount of time, and pack away again afterwards to give your workshop maximum flexibility.
Check out our latest "How To" Guide here.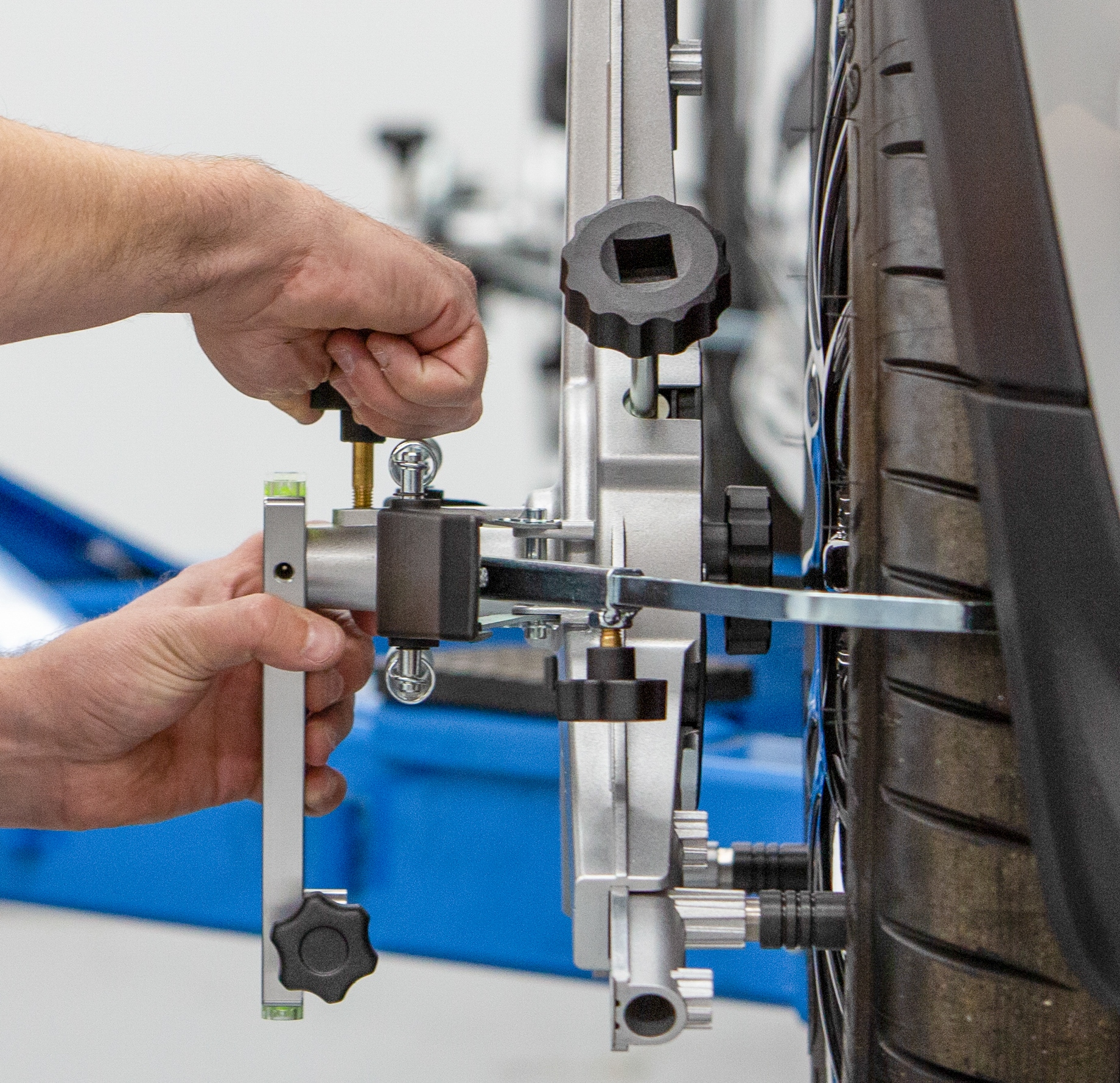 Wheel alignment is a growing market. To learn about how important wheel alignment can be check out our consumer site www.absolutewheelalignment.co.uk
Supplied with
4 brackets per set
Integrated spirit levels
Narrow track version for wide-bodied vehicles