Research conducted by LV= Britannia Recovery shows that the increased weight of the latest EVs is proving a new profit centre for tyre dealers.
According to the research, 36% of all callouts to EVs is due to a tyre or wheel related problem, double the percentage for their ICE-engined cousins. LV= Britannia Rescuse says "Wheel or tyres problems are often attributed to the weight of the car, caused by the battery, which can make it up to 50% heavier than a traditional petrol or diesel car."
The situation is complicated by the lack of spare wheel on modern cars, so a flat tyre or wheel issue will mean the vehicle has to be towed to a garage for repair.
This is good news for workshop, who are used to decreasing problems with ICE vehicles. Workshops should be aware that tyre manufacturers are releasing are already adjustong to the problem with EV-specific tyres hitting the market. Continental for example has a new HL ("heavy load") rating for their products, which have been specially developed with the EV in mind. They are quieter on the road to complement the near-silent nature of electric cars and have reduced rolling resistance to make them more energy-efficient to reduce the drain on the batteries.
Workshops need to be aware of the new products and the potential profit. Correct 4-wheel alignment is paramount, so can be offered as an add-on should an EV be presented for new tyres or general service. Given that a wheel alignment problem can take 7% off the fuel efficiency of a car, this should be an important part of an EV's regular servicing.
This is good news for workshops, given the theoretical but much-advertised greater relaibility of electric cars. With the current under-investment in the UK's road, wheel and tyre damage is set to soar and heavier cars plus delicate wheels can only mean one result for workshops - increased work!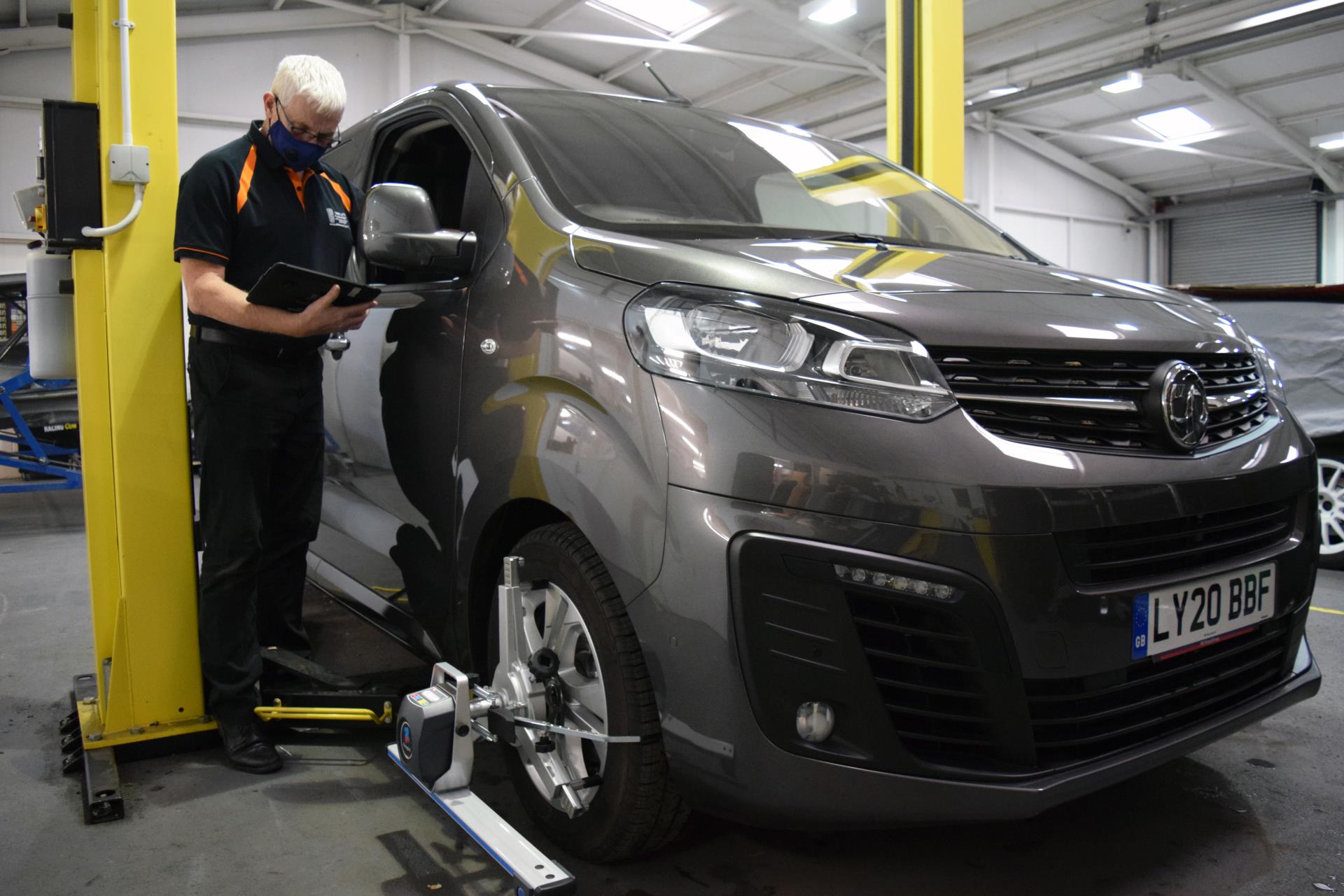 Electric vans will be especially vulnerable, given the greater weight they carry.
Miss Alignment
January 2022