Bluetooth 3D Wheel Aligner
Bluetooth 3D Wheel Aligner
Ref: BLUETOOTH3D
Just
£51.25
+ VAT per week
Description
The Bluetooth 3D Wheel Aligner is the latest OEM wheel aligner from Absolute Alignment.
3D wheel alignment technology has been around for 20 years or so now, and we have moved the goalposts by making a practical, fast and easy-to-use 3D wheel aligner – Absolute Alignment's Bluetooth3D. Towerless-technology makes this the 3D unit of choice
Can be moved between ramps
Works with remote 2 minute Quick Check without need for a second aligner
ADAS compatible front & rear axle measurements
Full front & rear subframe location check
Futureproof your business – cameras will interface with rear axle ADAS when introduced
A simple solution for lowered and performance cars
The most competitively priced 3D system available in the UK
Clever technology means this market leader totally eliminates "push and pull" of vehicle on the ramp, unlike many competitors.
It's also mobile friendly and can be controlled from your smartphone or tablet!
Download PDF info sheet here.
NOW - Comes with FREE wheel clamp extension arms to fit most modern SUVs
Shoot & Go
Shoot & Go extension pack speeds up car recognition and reduces errors. Simply photograph the car with your tablet or type in the registration number manually, and our sophisticated system will do the rest. We have a huge international database of vehicles to draw on.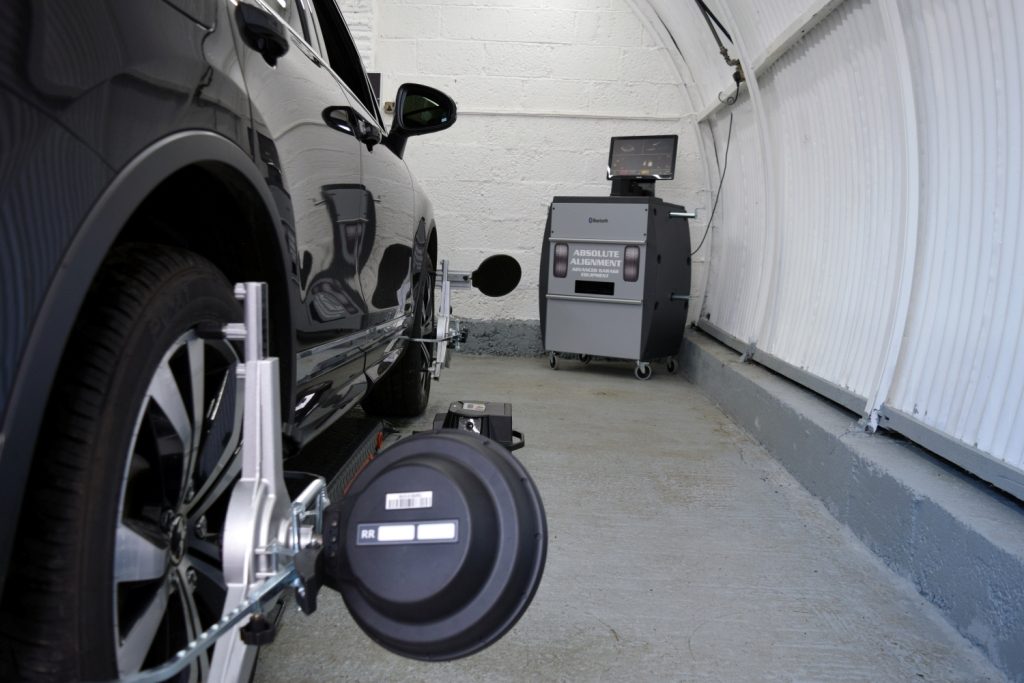 Wheel alignment is a growing market. To learn about how important wheel alignment can be check out our consumer site www.absolutewheelalignment.co.uk
Product Features
Front turn plates
Pro tyre-mount clamps eliminate roll-out
Steering wheel clamp
Brake pedal clamp
PC, 21" TFT monitor and colour printer
Remote controlled heads
Latest database
12 month warranty and full on-site training
SUV wheel clamp extending arms
Operating system compatible with Shoot and Go
Operating system compatible with ADAS calibration
Operating system compatible with Quick Check systems
FREE internet software support
Join our online User's Group for support, hints & tips HERE